Mastering Programmatic Native: Frequently Asked Questions About Your New Favorite Digital Marketing Ads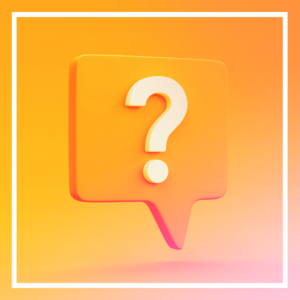 Authored by: Evon Hung, Senior Analyst, Product Research
---
As the digital landscape continues to evolve, staying on top of the latest changes can be difficult. When it comes to programmatic native, TripleLift set the standard and we're always here to answer your questions.
---
The Problem: Digital Marketing Ads Can Be Confusing — Especially Native
Distinguishing between the various digital ad formats available is tricky. As digital marketing ads continue their rapid evolution, staying up to date with the most recent changes in each offering becomes more and more difficult. Consequently, it's not uncommon for buyers to feel a little hesitant about activating native.
Fortunately, we're here to help make sense of it all, answering the most frequently asked questions about native, so you can take advantage of all the benefits it has to offer.
The Promise: We Can Help You Optimize For Better Programmatic Campaigns
With multiple native formats, not to mention all of the customizable elements and features available, understanding how native ads can meet certain KPIs, how to use them, and how to activate them can be confusing. Trust us, we get it. But we can help.
In the decade plus that TripleLift has led the industry in the programmatic space, revolutionizing native advertising, we've collected valuable advertiser feedback and user experience data. We've compiled these insights into our Ultimate Guide to Native Advertising, allowing us to empower advertisers to optimize their native campaigns.
We're here to answer your frequently asked questions and combat any fears or uncertainties you may have.
The Opportunity: Capturing Consumer Interest with Programmatic Native
Before we get into the FAQs, let's see how native advertising effectively drives consumer interest. Though native is capable of driving performance at every level of the sales funnel, it specifically excels in increasing higher levels of customer experiences, making it optimal for an omnichannel marketing strategy. Most notably however, native succeeds in capturing general interest.
Native ads garner double the click-through rates than traditional banner ads, effectively and efficiently drawing the consumer's attention, while generating opportunities to interact with the brand or product. Native ads are also 42% more likely to capture consumer attention than banners do (TripleLift's Ultimate Guide to Native Advertising), generating multi-faceted consumer interest with different touchpoints.
With performance on your near horizon, the question then becomes: how do you achieve it with native?
The Solution: Customization, Targeting, and Deals Make Better Digital Marketing Ads
What is native used for?
Native is great for increasing traffic, brand awareness, driving ad engagement, and expanding reach, largely due to the format's customizable nature. Customizations address specific needs including disclosures, FDA compliance and more effective images, captions, CTA to drive product sales. Whether you are aiming to achieve higher or lower funnel objectives, there's a native format for you.
What's the best way to activate native?
Native can be activated similarly to activating Display ads! TripleLift can easily repurpose display creatives and social assets, or you can tap into TripleLift creative services for custom creatives and headlines and captions. For easy performance optimization to ensure you hit your KPIs and relevant audiences, make sure to leverage Deal Ids. Our campaign and partner management teams are there every step of the way. But wait, there's more. Brands don't need to be tied to a single DSP to activate our inventory or deals because we partner with the most popular DSPs to make activation easy.
Will third-party cookie deprecation affect native? Should I still include it in my campaigns?
Great news *drum roll* – even when third party cookies are gone for good, native will continue performing! When third-party cookies disappear, TripleLift will still be able to help you reach your target audiences by leveraging privacy-safe publisher and advertiser First-Party Data — packaged on a deal ID.
The Takeaway: With Native, The World Is Your Oyster
With the right optimizations, native is the digital marketing ad solution you can lean on today, and for years to come. With roots in innovation, and a track record of pushing the envelope, TripleLift has the native offerings you need to achieve the performance you deserve, and then some.
Learn more about how to effectively activate a native campaign. And don't forget to check out our Native Best Practice Guide as well.
This is the third entry in TripleLift's three-part programmatic Native blog series: Ultimate Guide to Native Advertising series. Don't forget to read our previous entry, Programmatic Native Advertising: How It's Performing Now & Where It's Going.
The post Mastering Programmatic Native: Frequently Asked Questions About Your New Favorite Digital Marketing Ads appeared first on TripleLift.